State agency board members resign en mass
After Governor Abercrombie let the new financial disclosure law pass without his signature, the tally of state officials that have resigned from agency boards continues to rise.
UPDATE (7/11/14): The tally of total board members that have submitted their resignations has now risen to 25 members on nine different boards. The below list has been updated to reflect these additions.
From the University of Hawaii board of regents: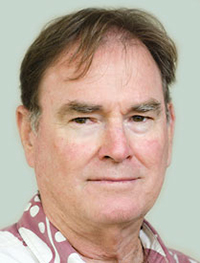 Carl Carlson: Carlson is the founder of Hu'ehu'e Ventures, a firm providing real estate consulting and agricultural property management services in the state of Hawai'i. His more than 40 years of work in Hawai'i's real estate, ranching and agricultural sectors includes operating experience, development, sales and acquisition of resort and ranch properties.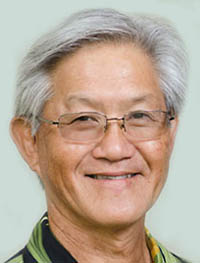 Tom Shi­ge­moto: Tom Shigemoto is the vice president of planning at Alexander and Baldwin Properties, Inc. During his tenure with A&B Properties, Inc., the real-estate development division of Alexander and Baldwin, Inc., he has been involved with entitlement (State Land Use Commission boundary amendments, County General Plan and zoning amendments), residential and agricultural subdivision projects, infrastructural development (water, sewer, power and drainage), and the construction of retail and industrial buildings. He also worked as the Kaua'i County planning director, and the director of planning for the Princeville Corporation.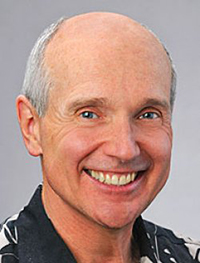 John Dean: John C. Dean, Jr. has been the Chairman of Central Pacific Financial Corp and Central Pacific Bank since June 1, 2014 and as its Chief Executive Officer since April 20, 2011. Mr. Dean is a Managing General Partner of Startup Capital Ventures, and co-founded it in 2005. He is an Adviser at Artiman Management LLC. He serves as a Special Fund Adviser at Zero2IPO Ventures. He serves as an Advisory Director of Institutional Venture Fund.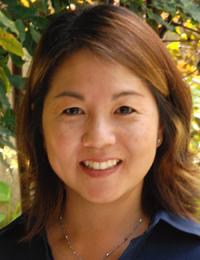 Sae­dene Ota: Ota is the owner of Sae Design on Maui, a strategic design firm and clothing store.
From the Hawaii Land Use Commission (the LUC can no longer reach quorum as a result of these resignations):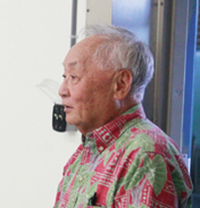 Ernest Matsumura: Mr. Matsumura is a graduate of Brigham Young University with over forty years of experience in management, budget strategy, accounting, finance and administration in the food industry. He is also President of the East Hawaii Community Development Corporation and has served on the Board of Directors for Alu Like Inc. statewide for over 25 years.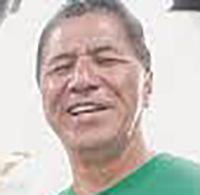 Sheldon Biga: Sheldon Biga is a longtime Hawaiian Commercial & Sugar employee who also serves as chair for the International Longshore and Warehouse Union's (ILWU) unit 2101 representing HC&S workers.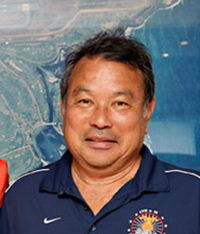 Dennis Esaki: President at Esaki Surveying & Mapping, Inc., former Kaua'i Island Utility Cooperative Chairman, liaison and representative for Governor Abercrombie on Kauai island (2010 – 2012).

Carol Torigoe: Managing Principal at boutique architectural firm, KYA Design Group.
Lance Inouye: President and Chief Executive Officer of Ralph S. Inouye Co., Ltd. Prior to his position there he was a deputy attorney general for the State of Hawaii followed by an associate attorney for Tamotsu Tanaka, Attorney at Law.
From the Board of Directors of the Agribusiness Development Corp.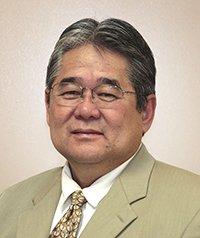 Derek Kurisu: Executive Vice President for KTA Super Stores on Hawaii Island.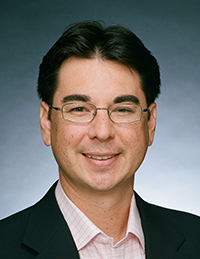 Patrick Kobayashi: President & CEO of Kobayashi Group. Mr. Kobayashi has 14 years of real estate development and investment experience. He managed the marketing and sales for the Napili Villas on Maui and provides the asset manager services for the Kalihi Kai Industrial Center and Leonui Street Office/Warehouse. Mr. Kobayashi also is a licensed Realtor Associate with Kometani Realty Inc. in Honolulu.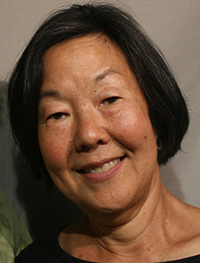 Joan Namkoong: Joan Namkoong was a former food editor for the Honolulu Advertiser, is a published author and blogger on the subject of food and nutrition and is a member of the Hawai`i Farm Bureau Federation.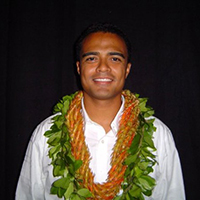 Kekoa Kaluhiwa: Kaluhiwa is currently a Principal at Kuano'o Communications, LLC., a public relations and communications firm specializing in business development in Hawai'i and in Washington D.C. Prior to that he was the Director of External Affairs for First Wind Energy, one of the largest renewable energy providers in the state, from 2010–2012, and was Executive Assistant in the Office of U.S. Senator Daniel K. Akaka from August 1999–December 2010 (11 years 5 months). Kaluhiwa also serves as a board member of the Kualoa–He'eia Ecumenical Youth (KEY) Project.
From the Board of Land and Natural Resources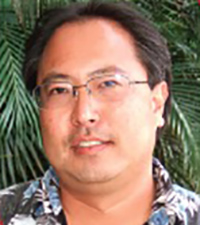 Reed Kishinami: Partner at Resort Management Group, a landscaping company specializing in Resort, Commercial, Golf Course and Residential Construction and Maintenance throughout the State. Member Kishinami has diverse experience in both private and public sector construction and development management. He is also currently on the Non-Profit Board for Oceania Community Health.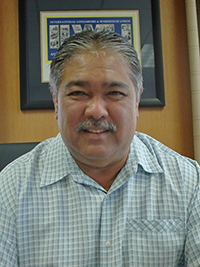 Wesley Furtado: Furtado is a member of the International Longshore and Warehouse Union (ILWU) Local 142. He worked on the waterfront for years and became a shop steward, longshore unit officer, and longshore negotiating committee member. In 2000, Furtado was elected ILWU International Vice President, Hawaii, and is responsible for directing the ILWU's organizing program in the State of Hawaii in addition to working with the ILWU affiliates in the State—Locals 142 and 160 and the Inlandboatmen's Union of the Pacific, Hawaii Region. He also participates on the ILWU Local 142 Executive Committee and Executive Board. He is a member of the Executive Boards of the Hawaii State AFL-CIO and the Asian Pacific American Labor Alliance (APALA).
From the Board of Directors of the Hawaii Housing Finance and Development Corp.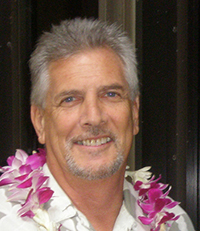 Paul Kyno: Founder of the Kauai Housing Development Corporation, a 501c3 non-profit specializing in the development of affordable housing.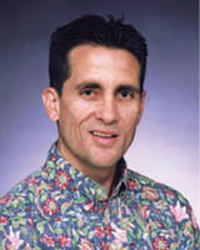 Ralph Mesick: Currently the Senior Vice President at First Hawaiian Bank. Formerly the Executive Vice President of Bank of Hawaii.
From the Commission on Water Resource Management.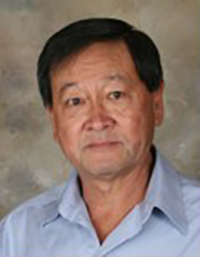 Ted Yamamura: Executive Vice-President and senior appraiser at real estate valuation and advisory group ACM Consultants, Inc. He received banking experience as manager for the former Honolulu Federal Savings and Loan and began his appraisal career as Vice President, Maui Branch of the former Alexander & Alexander, Ltd. In 1982, he established ACM, Real Estate Appraisers, now known as ACM Consultants, Inc. He is an SRA designee of the Appraisal Institute in the County of Maui and also is a Right of Way-Appraisal Certified (R/W-AC) appraiser in the State of Hawaii. His primary expertise is in valuation and counseling for government entities throughout the State of Hawaii, arbitration procedures, expert witness services in the Second Circuit Court of the State of Hawaii and U.S. Bankruptcy Court, and the valuation of complex, high value residential real property in Maui County.
From the Hawaiian Homes Commission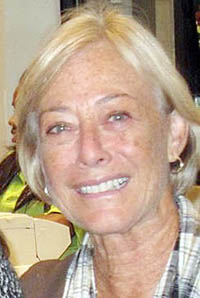 Patricia Sheehan: Sheehan served as the Kauai representative on the Hawaiian Homes Commission from 1993–1997 and was appointed again in 2013. She has worked in fields ranging from education to real estate and successfully restarted a family business in the aftermath of Hurricane Iniki. She serves on various other boards and commissions, including Hoopulapula Haraguchi Rice Mill, Hui o Laka, Kapiolani Health Foundation, Kauai Historic Preservation Review Commission, National Tropical Botanical Garden and The Waioli Corporation. She is a graduate of Punahou School and holds a degree in fine arts/dance from Bennett College.
From the Board of Directors of the Hawaii Public Housing Authority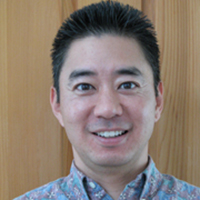 Trevor Tokishi: Tokishi is the Chief Financial Officer for the Valley Isle Community Federal Credit Union.
Sheri Tanaka: Unable to confirm bio at this time.
From the Board of Directors of the Natural Energy Laboratory of Hawaii Authority
All resignations from this board come from Ex-Officio Members (Non-Governor Appointments/No Resignation Letter Needed)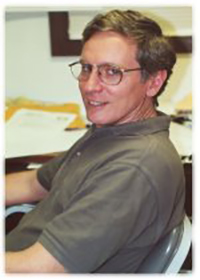 Donald Thomas: Dr. Don Thomas, Ph.D, is a geochemist and the Director of the Center for the Study of Active Volcanoes at the University of Hawaii at Hilo.

Todd Low: Mr. Low is currently the Aquaculture and Livestock Support Services Manager for the Hawaii Department of Agriculture (HDOA). Prior to that he was the Aquaculture Development Program Manager for HDOA from 2008–2011 and before that served as a Market Development Program Manager from 2006–2008. He was also a Product Development Manager at American Savings Bank from 2004–2006, an Interactive Marketing Manager for the Hawaii Visitors and Convention Bureau from 2001–2004, a Systems Manager for Prince Resorts Hawaii from 1997–2001 and a Project Manager for Prince Resorts Hawaii from 1996–1997. Before that he was the Director of Purchasing for Mauna Kea Resort from 1992–1996.
Lawrence Visocky: Visocky is a Plant Manager at Koyo USA, established on Hawaii in 2002. Koyo USA has made a large investment in building a water processing plant and bottle manufacturing facility to produce quality drinking water out of deep sea water. The company has leased the property for these operations from the Natural Energy Laboratory of Hawaii Authority, the same agency whose board Visocky just resigned from.

Brian Moore: Herbert Brian Moore is the Senior Vice‐President at Pacific Guardian Life Insurance Co, LTD, one of the largest life and health insurance companies in Hawaii, with markets in 20 western states, Guam and the Commonwealth of the Northern Marianas. He has also served as Chairman of the Board for the Hawaii Strategic Development Corporation, which promotes venture capital business in Hawaii, for five years.