Gov. appoints new members to LUC, HHFDC
The executive office continues to fill vacancies on state agency boards with new appointments to the Land Use Commission and the Hawaiʻi Housing Finance and Development Corporation
Yesterday, Governor Neil Abercrombie announced the nominations of three more members to state agency boards as the executive office continues to try and fill the unexpected vacancies that opened up all at once shortly after a new financial disclosure law was allowed to pass.
The governor announced the interim appointments (subject to state Senate approval) of Jonathan Scheuer to the Land Use Commission (LUC), as well as Rona Fukumoto and Edwin Taira to the Board of Directors of the Hawaiʻi Housing Finance and Development Corporation (HHFDC), effective immediately.

Scheuer was appointed to an at-large seat and is the first LUC appointee to fill vacancies left by five recent resignations on the nine-member commission.

For HHFDC, Fukumoto was appointed to the "community advocate for low-income housing affiliated with a private nonprofit" seat, and Taira to the Hawaiʻi County seat. Two vacancies remain on HHFDC, also a nine-member board.
"Filling vacancies on the Land Use Commission is a top priority for the administration right now so commissioners can resume decision-making," the governor said in a press release yesterday. "The appointments to HHFDC were expedited to avoid interruption of its duties."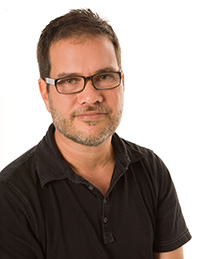 Jonathan Scheuer has 25 years of experience in policy and land management in the public, nonprofit and private sectors. Since 1990, he has run his own consulting practice helping clients manage conflicts over natural resources. Scheuer was also land management director for the Office of Hawaiian Affairs (OHA) from 2006 to 2010 and a policy analyst for OHA from 2004 to 2006. He has been a lecturer at the University of Hawaiʻi (UH) at Mānoa, a fellow with the Land Assets Division of Kamehameha Schools, staff lead for the Department of Land and Natural Resources' Natural Area Reserves System Commission, and a legislative aide to Rep. Jim Shon.
Scheuer currently serves on the Board of the Hawaiian Islands Land Trust and with the Sierra Club Hawaiʻi Chapter. His previous public service includes serving as vice chair of the Oʻahu Island Burial Council and work with the Oʻahu Land Trust, Mālama Mānoa and Mālama Hawaiʻi. An ʻIolani School graduate, Scheuer holds bachelor's and Ph.D. degrees in environmental studies from the University of California, Santa Cruz and a master's degree from the Yale University School of Forestry and Environmental Studies.
The State Land Use Law was adopted in 1961, establishing a framework of land use management and regulation in which all state lands are classified into urban, rural, agricultural or conservation districts. The Legislature established the Land Use Commission to administer this statewide zoning law. The commission is responsible for preserving and protecting Hawaiʻi's lands and encouraging those uses to which the lands are best suited.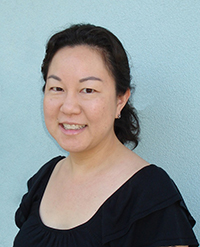 Rona Fukumoto is currently division administrator for Catholic Charities Hawaii's Housing Assistance and Referral Programs, and is the nonprofit's former director of intake, information and referral. Prior to that, she worked her way up from employment specialist to vice president and director of employment and community programs at Winners at Work from 1995 to 2004. Fukumoto also served as an educational specialist and office assistant at UH Mānoa's KOKUA Program.
She currently volunteers as a member of the Catholic Charities Housing Development Corporation and Hawaiʻi State Department of Human Services Financial Assistance Advisory Council, and is a former member of the Hawaii Parkinson Association. Fukumoto also volunteers for Project Dana, providing respite care through home visits to elderly individuals. She earned a bachelor's degree in English and a master's degree in public administration from UH Mānoa.
Edwin Taira, a resident of Hilo, has more than 30 years of housing experience that includes management, program and development background. He previously served as housing administrator, assistant housing administrator and development division head for Hawaiʻi County's Office of Housing and Community Development. While there, Taira gained experience with the U.S. Department of Labor Workforce Investment Act, along with the U.S. Department of Housing and Urban Development's Section 8 and Community Development Block Grant programs.
His development experience includes numerous affordable for sale and rental projects. Taira has served on the Hawaiʻi Community Reinvestment Corporation and the Rental Housing Trust Fund Commission, and has been a private consultant for HHFDC and private developers. He has a bachelor's degree in business administration from UH Mānoa.
The mission of the Hawaiʻi Housing Finance and Development Corporation is to increase and preserve the supply of workforce and affordable housing statewide by providing leadership, tools and resources to facilitate housing development.